Horses for sale UK. Horsefinder – the equestrian search engine
Looking for horses for sale? Horsefinder is an equestrian search engine that trawls the web for thousands of horses and ponies for sale so you can buy a horse or pony that's perfect for you. We don't sell horses, we're not connected to the selling sites, and we're not a classified ads site – but we are a search engine designed to help make searching for your dream horse easier.
You can use the search bar to refine a search, or search by a category on the left. Or just have fun and flick through the pages of listings to find your dream horse. Put yourself in the saddle with Horsefinder.
Our latest horses for sale
Welsh Section D Driving Colt
£2500 ono
Price:

2500 ono

Location:

Tyrone
Price:

5000

Height:

15.1

Sex:

Gelding

Age:

12 yrs

Breed:

Cob

Horse's name:

12 yrs

Colour:

Piebald
Height:

12.3

Sex:

Mare

Age:

9 years

Breed:

Cob X (Part Breed)

Passport status:

826069000215757

Advert type:

Loan

Horse's name:

Brenda-Bee

Colour:

Black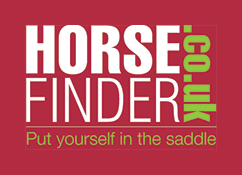 First pony off lead rein
£1234
Price:

1234

Location:

Lostwithiel, Cornwall
Looking for a first pony off leadrein pony for my very keen 8yo daughter, dont mind an golden oldie, we […]
View advert on Preloved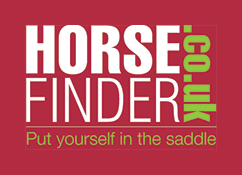 Handsome Coloured Gelding
£2900
Price:

2900

Location:

Essex

Horse's name:

"Reevesgate Royal Monarch "
Tentatively looking for a new home 143cm 4yr old gelding By Hazelcroft supersonic x Brookfarm heavenly (shp) Lovey straight moving […]
View advert on AdHorseUK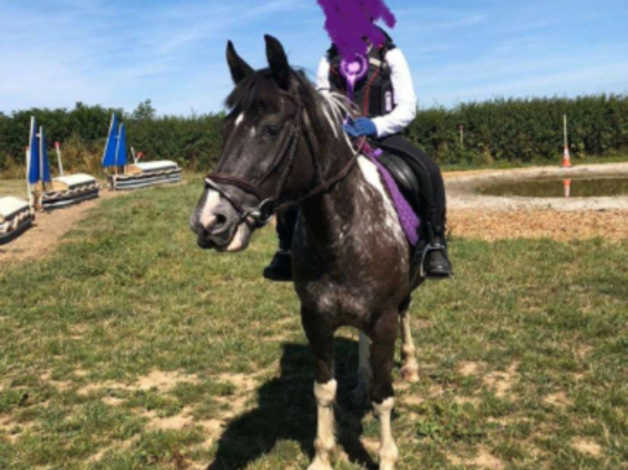 13.2 piebald mare in Ilfracombe
summer is a lovely 13.2 piebald mare 8year old Beautiful pony with a super temperament and lovely to handle loves […]
View advert on Free Ads
Ernie, 13.1hh Gelding with Tack
£1900 1750 ono
Price:

1900 1750 ono

Location:

Middlesex
Chestnut Warmblood Broodmare for Sale
£4000
Price:

4000

Height:

17.1

Sex:

Mare

Age:

12 yrs

Breed:

Warmblood

Horse's name:

12 yrs

Colour:

Chestnut
12 years old/ 17.1 hh In foal to elite show jumping stallion Whisper in the Wind (due 10th July) winner […]
View advert on Horsemart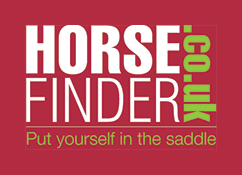 16.1hh warmblood mare super riding club sort
£8500
Price:

8500

Location:

Devon

Horse's name:

"Paris"
Absolutely Super 7yr old warmblood mare, 16.1hh , loves to work, super flatwork with lovely movement, she has a super […]
View advert on AdHorseUK
Height:

12.2

Sex:

Gelding

Age:

13 years

Breed:

Welsh Mountain Section B Pony (Pure Breed)

Passport status:

826046010081400

Advert type:

Loan

Horse's name:

AJ

Colour:

Palomino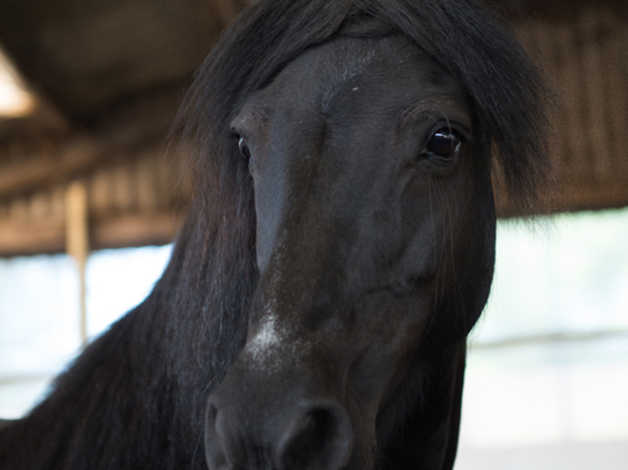 Project, companion, broodmare Mare Fell pony in Norfolk
Stunning 10 year old 13h Fell pony mareShe is fab on the ground, good for Ferrier, dentist and backWill be […]
View advert on Free Ads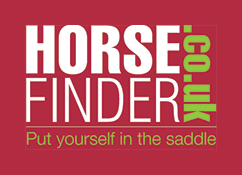 Fully registered shire for sale or loan
Height:

17

Sex:

Mare

Age:

2 years

Location:

Bury, England

Breed:

Shire

Passport status:

Yes

Advert type:

Private Advert
Beautiful 2 year old ( 3 in may)she is currently coming along nicely with her training and has a lovely […]
View advert on Preloved
See all our horses for sale listings