Horses for sale UK. Horsefinder – the equestrian search engine
Looking for horses for sale? Horsefinder is an equestrian search engine that trawls the web for thousands of horses and ponies for sale so you can buy a horse or pony that's perfect for you. We don't sell horses, we're not connected to the selling sites, and we're not a classified ads site – but we are a search engine designed to help make searching for your dream horse easier.
You can use the search bar to refine a search, or search by a category on the left. Or just have fun and flick through the pages of listings to find your dream horse. Put yourself in the saddle with Horsefinder.
Our latest horses for sale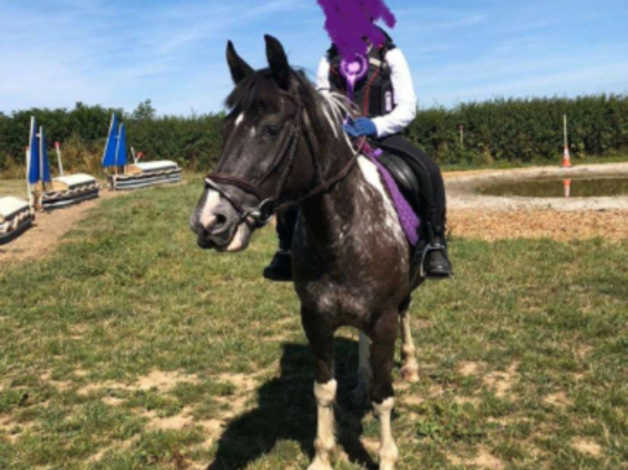 13.2 piebald mare in Ilfracombe
summer is a lovely 13.2 piebald mare 8year old Beautiful pony with a super temperament and lovely to handle loves […]
View advert on Free Ads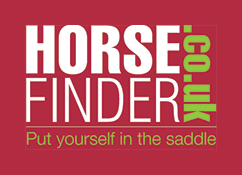 16.1hh warmblood mare super riding club sort
£8500
Price:

8500

Location:

Devon

Horse's name:

"Paris"
Absolutely Super 7yr old warmblood mare, 16.1hh , loves to work, super flatwork with lovely movement, she has a super […]
View advert on AdHorseUK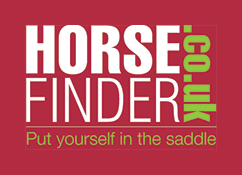 Stunning PRE gelding
£9950
Price:

9950

Height:

16

Sex:

Gelding

Age:

8 years

Location:

Northampton

Breed:

PRE - Anderluician

Passport status:

Yes

Advert type:

Private Advert
Dressage: Competed for preliminary through to Elementary. He works well on the flat and is a pleasure to train and […]
View advert on Preloved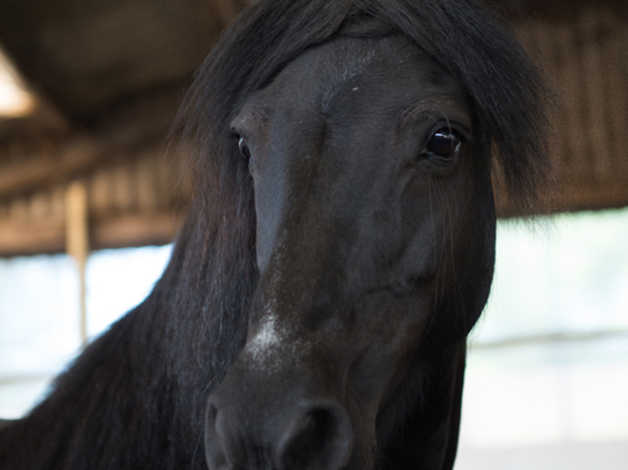 Project, companion, broodmare Mare Fell pony in Norfolk
Stunning 10 year old 13h Fell pony mareShe is fab on the ground, good for Ferrier, dentist and backWill be […]
View advert on Free Ads
Height:

14.0

Sex:

Mare

Age:

24 years

Breed:

Cob (Part Breed)

Passport status:

826069000201282

Advert type:

Rehome

Horse's name:

Bella

Colour:

Bay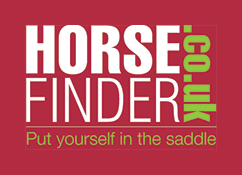 Handsome Coloured Gelding
£2900
Price:

2900

Location:

Essex

Horse's name:

"Reevesgate Royal Monarch "
Tentatively looking for a new home 143cm 4yr old gelding By Hazelcroft supersonic x Brookfarm heavenly (shp) Lovey straight moving […]
View advert on AdHorseUK
Lady Luck, 15hh Driving Mare
£3850
Price:

3850

Location:

Maidstone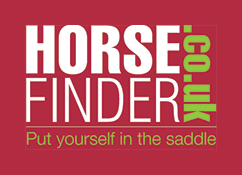 Price:

8000

Height:

16.2

Sex:

Gelding

Age:

6 years

Location:

Llanelli, Carmarthenshire

Breed:

ID x Warmblood

Passport status:

Yes

Advert type:

Private Advert
A stunning chestnut ID x Warmblood 6 year old for sale. Stradey breeding. Very successful breeding to show. A relative […]
View advert on Preloved
Exceptionally talented warmblood X gelding
£0
Price:

0

Height:

15.2

Sex:

Gelding

Age:

9 yrs 9 mths

Breed:

British Warmblood

Horse's name:

9 yrs 9 mths

Colour:

Chestnut
Could turn his hoof to any discipline Would excel in any discipline – exceptionally talentedBold careful jump with huge effortless […]
View advert on Horsemart
14.3hh Ride and Drive Gelding
£2000 no offers - Sold
Price:

2000 no offers - Sold

Location:

Dover Kent
14.3-15hh 12 year old gelding. Bombproof ride and drive. Stands at all junctions. Perfect in traffic, been driven on A10. […]
View advert on Dragon Driving
Height:

14.2

Sex:

Mare

Age:

13 years

Breed:

Morab (Part Breed)

Passport status:

8260009BMHSPB302

Advert type:

Loan

Horse's name:

Sassy

Colour:

Liver Chestnut
Price:

5500

Height:

Profile page

Age:

Piebald

Location:

Wickford, Eastern

Colour:

Piebald
Carlton 15″2 five rising six year old chaps registered maxi cob gelding with over ten inches of bone he would […]
View advert on Horsemart
See all our horses for sale listings