Equestrian businesses across the UK have been innovating through the pandemic. We spoke with Jenni Bush, The Equine Business Assistant, as part of our series of articles on Covid-19 to see how the crisis has affected her business and what steps she's taken to get through it. 
Jenni Bush runs her equestrian business and has great advice for others with a vested interest in horses. Jenni, in her words, "gives equine business owners the leg up they need to make balanced strides towards a stable income". She started her business in 2018 after she left her job working as a business manager for an equestrian centre. After supporting businesses with email and social media for a year it soon became apparent that she was able to offer more support as a business mentor and coach. She went on to do some more studies in business and business coaching along with NLP and EFT so she could support her clients on a deeper level.
"As a mother of two teenage daughters, the last year has been challenging," she told Horsefinder. "My eldest was in year 11 at the start of the outbreak in 2020 so we had to navigate the end of school, all they had looked forward to cancelled; all worked towards cancelled and starting a new college.
"My husband is a retained firefighter and works for network rail. He has navigated from working in London to working in our lounge. And my home-based business now has lots of distractions. However these are really nice problems to have. I am so grateful for our health and to have my family close."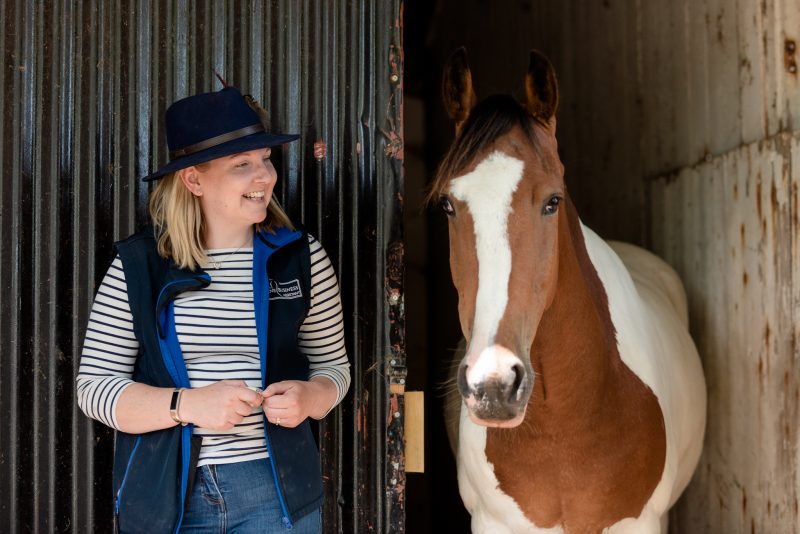 How is The Equine Business Assistant innovating during the crisis?
Jenni says: "Since the first lockdown, my business became busier. Many business owners found that they now had to pivot and make changes fast if they were going to keep afloat. So a lot of what I had been sharing about email, sustainable income, subscription plans and online products were now needed more than ever!
"Also before the crisis I had launched a monthly mastermind called the Nail it Mastermind. This has helped many of my clients to stay consistent and get the support they need to push through tough times, resulting in some members increasing their revenue in 2020 by 70%!"
We asked how has Covid-19 affected Jenni's business?
"It's more lack of headspace and my routines being disrupted," she told us. "I learned early on in my journey as an entrepreneur that I need to look after myself. I need quiet time, thinking time and headspace. As a mum getting this can be tricky. So I used to love the fact at 9am I used to have the house to myself to get myself into the right space I needed to do my work."
With everyone now at home, it is harder for Jenni to find that peace. So she has added in more exercise and walking so she can get more "me time".  But t's not just the pandemic that creates distractions. The February snow meant that much of Jenni's energy was spent on just looking after her horses.
"I was lucky that I haven't had to make any tricky choices," she added. "But I do have to be more focused to make sure that what I am doing is what businesses need now. Things can change so fast at the moment so it's about keeping listening to what my clients and my followers need more."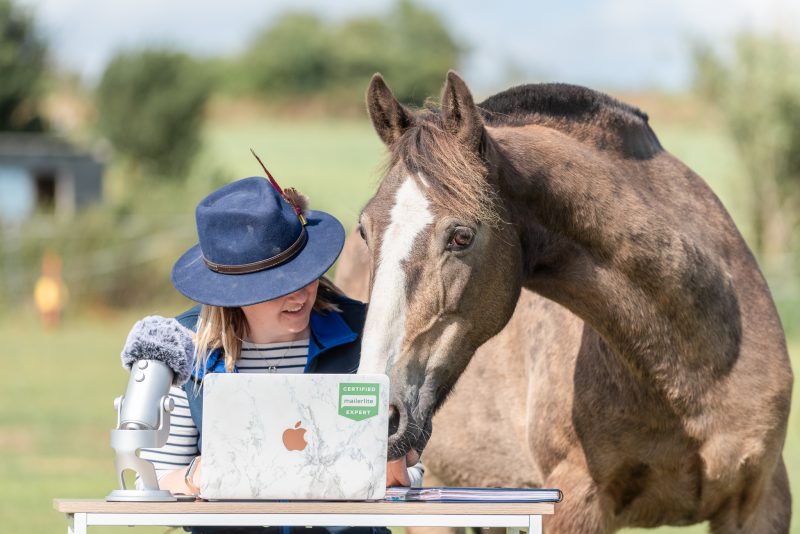 Jenni explained that there are a lot of business mentors out there, but she prefers to think of them more as colleagues as they all have so much in common.
"Each day I just work to improve my results from the day, week and month before. I plan to stay ahead of the competition simply by staying focused on my own lane! I don't like to look sideways too often. I only do this when I have strategically planned and have a purpose to do so for research or to help me differentiate.
"I often remind my clients that sometimes competition can increase desire. After all I don't just have Netflix, I have Prime and Disney+.
We asked if Jenni had any advice for equestrian businesses in this unprecedented time. She said: "Just to all businesses out there, it's the tough times that do the best for our businesses, like riding without stirrups improves our balance. It may feel tough, you may get tired, you may want to quit. But listen, learn and get back on the horse when you are ready."
If you want to find out more about Jenni and her work, then you can visit her website at:
She also has a Youtube Channel and podcast.