The first article in our Covid-19 series on equestrian businesses and organisations, and how they're innovating in these difficult times.
The Exmoor pony must be one of the most loved pony breeds in the world. Their distinctive features and rugged lifestyle have made them an iconic must-see for any visitor to the glorious natural expanse of Exmoor National Park. In fact, it's these ponies that have helped shape and maintain this moorland environment over the centuries.
The Exmoor Pony Society has been the guardian of the breed for the last 100 years. Their work, and that of their members and breeders, has helped the breed recover from as few as 50 registered ponies on the moor after World War 2 to around 4000 ponies around the world today.
This year the society celebrates its centenary – but they're far from the stuffy band of pony enthusiasts you may expect.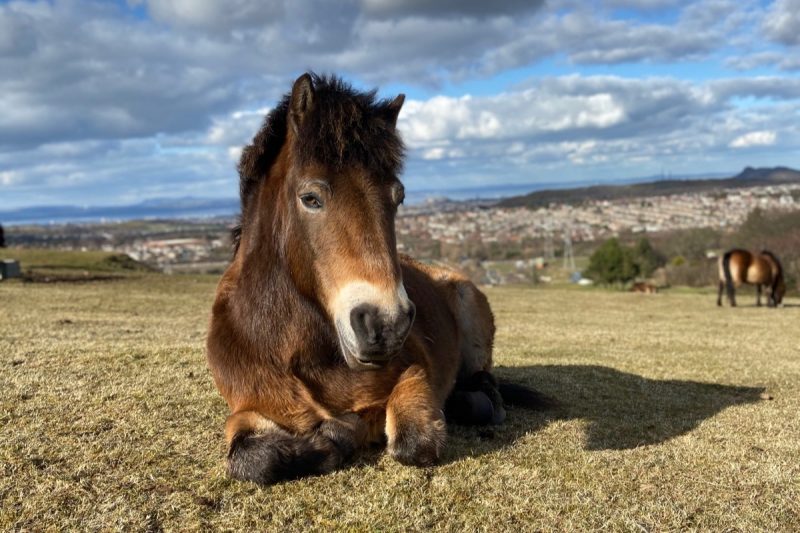 Taking the Exmoor pony into the virtual world
"Covid-19 has been a tough time for pony owners as well as the Exmoor Pony Society," explains Nigel Hill. He became Chairman last year and has helped see the society through this unprecedented time.
"It used to be quoted that that there were more Giant Pandas in the world than Exmoor ponies. Thankfully, the number of ponies has increased but it is still classed as endangered by the Rare Breeds Survival Trust – indicating that there is still work to be done to ensure the ponies can be seen by future generations.
"There are now more than 500 registered ponies in 20 free-living herds within the Exmoor National Park. But you could say the Exmoor has gone global. A further 3500 registered ponies are located across the UK and abroad, both in domesticated and free-living environments. The Exmoor breed is proving especially popular in conservation and rewilding projects in additional to being a traditional family pony able to turn its hooves to most equestrian activities.
"My ambition is simply to help secure the future of the Exmoor Pony. Covid-19 has brought many challenges for us, in the way we manage inspections and registrations, getting out to see moorland breeders and other stakeholders. But like the ponies we're a hardy bunch and will see this through."
The Society's approach to supporting the needs of Exmoor pony owners, breeders and their members has been to innovate during a time of crisis. Unable to have their annual breed show at Exford in 2020 during the lockdown, then trustee Jenna Payne came up with the idea of a virtual show.
Working tirelessly to handle the mechanics of the show, she helped attract more than 200 entries, including some from overseas. The virtual event utilised Facebook, YouTube and video, and maintained the exacting judging standards you would expect at a live event.
Judges announced a Swedish owned and bred Exmoor, 'Vildrosens Tango', as supreme champion, heading up a class of 23 Senior Mares (8 years and over).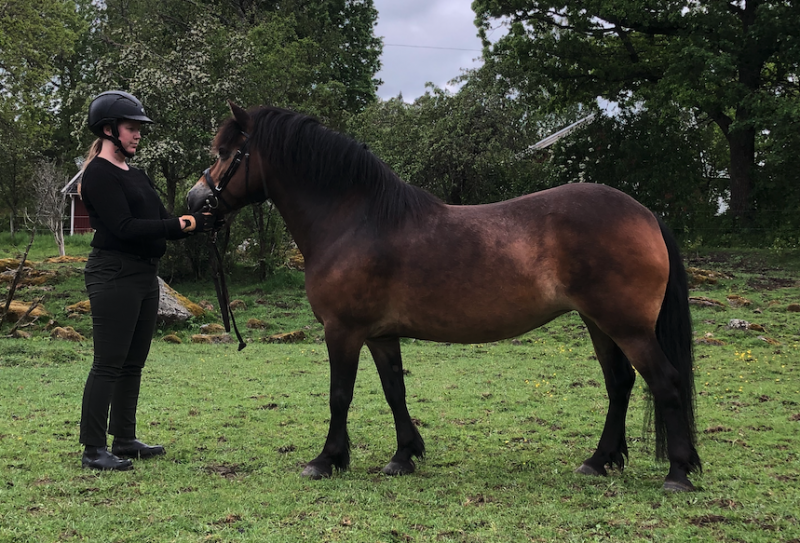 Celebrating 100 years of guardianship
The Exmoor Pony Society has also embarked on a number of major projects to mark their 100-year anniversary. The first to come to fruition is an artistic 'gift to the future' – a collection of new creative works celebrating the Exmoor pony.
This has included a short story, an art competition and a children's competition. This will result in a number of YouTube videos for all to enjoy. This collection will sit in a gallery in Dulverton in the Exmoor National Park, alongside a specially commissioned exhibition, "a hundred years of guardianship".
Other creative ideas include commemorative centenary rosettes for participants in all events – whether actual or virtual – and a series of Intrepid 100 rides.
As well as funding groundbreaking research, the Society has a number of initiatives to ensure that these ponies will be enjoyed by generations to come.
To find out more about the Exmoor Pony Society and the legendary Exmoor pony, visit their website at www.exmoorponysociety.org.uk.
Click to find Exmoor ponies for sale.